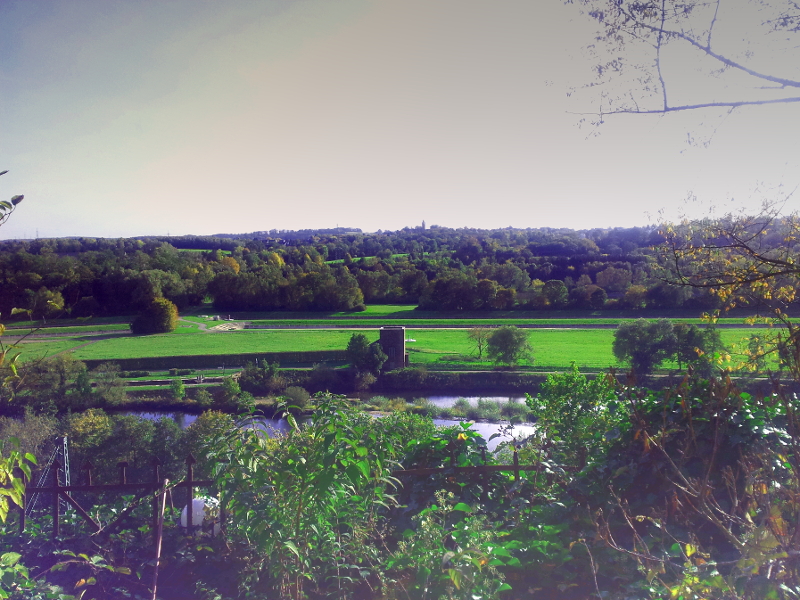 View on the Ruhr at the venue.

Thankful to be among the guests that the FSFE GA invited to join their meeting, I went on 11 October 2019 to the Linuxhotel "Villa Vogelsang" in Essen.
Unfortunately it was not possible to buy a separate ticket for the S-bahn on the website of Deutsche Bahn, so I stood in line at their service desk at Oberhausen railway station to buy a paper ticket. The app they provide for this is only published for use on proprietary software phones.
The meetings were held in a comfortable noise-free conference room, with lots of daylight coming in, slightly filtered by the surrounded green. GA members and guests were sitting next to each other, tables placed in a square.
Before the GA there was a preperation session where members could ask questions and clarifications so that the GA itself would run smoothly. Other elements of the meeting included reports by the council and workgroup discussions about topics ranging form security to sustainability and business models.
It was nice to meet active people in the community and I now got a better understanding of what the GA is and how it works.